As part of the Unified Community Platform project, your wiki will be migrated to the new platform in the next few weeks. Read more here.
Molten Man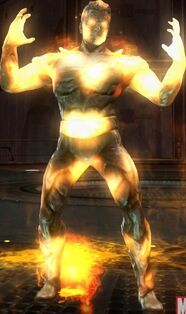 Molten Man is a villain.
He got a cell inside of him by Mr. Fantastic. He help take down Goliath.
He and She-Hulk attack Dagger, but those two got defeated by the heroes. He got defeated again when he got a virus.